Global Electronics Industry Market Research, R&D Reports and Publications
---
Even though there is a great deal of turmoil and uncertainty, forecasting is very important, because as a great philosopher once said; "Without a forecast, there can be no planning. Without planning, there can only be chaos."
The purpose of this report is to forecast the future (2016-2021) of the North American telecommunications network, and from that forecast to identify the major equipment needs to fulfill that forecast. There has been a great deal of turmoil in the area of telecommunications, much of it leading to spectacular changes and advances. Turmoil has been created by technological changes, by regulatory changes, by the development of new products and applications, by the introductions of new, or new flavors, of services, and by the entry of non-traditional competitors. 

Carbon nanotubes (CNTs) have been attracted huge attention over the past two decades, based on their extraordinary physical and chemical properties that are a result of their intrinsic nano-sized one-dimensional nature. Once the most promising of all nanomaterials, CNTs face stiff competition in conductive applications from graphene and other 2D materials and in mechanically enhanced composites from nanocellulose. However, after considerable research efforts, numerous multi-walled carbon nanotubes (MWNTs)-enhanced products are commercially available. Super-aligned CNT arrays, films and yarns have found applications in consumer electronics, batteries, polymer composites, aerospace, sensors, heaters, filters and biomedicine. Large-scale industrial production of single-walled carbon nanotubes (SWNTs) has been initiated, promising new market opportunities in transparent conductive films, transistors, sensors and memory devices. SWNTs are regarded as one of the most promising candidates to utilized as building blocks in next generation electronics.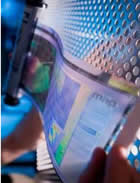 New report focuses on technologies and components in automotive applications that benefit from the advent of printed/flexible electronics and already represent a market of a few hundred million dollars in 2016. Some of the technologies described within the report are mature markets and are not expected to dramatically increase their market share or revenues (e.g. windscreen defoggers) whereas others, such as structural or in-mould electronics, are expected to grow significantly in the next decade. Finally, other technologies such as e-textiles for example, are expected to take a few more years of development before we see them rolled out into automotive applications. Overall, the market is expected to grow to over $5.5 billion dollars in the next decade, spearheaded by the growth of in-mould electronics and OLED technologies.  

Anticipated to eventually support a multi-trillion dollar marketplace, IoT Platforms, Hardware, and Software are at the cornerstone of success for IoT-enabled products and services. Internet enabled hardware, chips, edge devices and other hardware used in IoT solutions will constitute 30% market of total revenue generated by 2020. Revenue generated in 2015 was approximately $330 billion and is projected to reach $453 billion by 2020 with a CAGR of 6.2%. In 2015, software for IoT generated revenue of roughly $197 billion by way of platforms, APIs, applications, controlling systems, security solutions, management and operations. Substantial growth is anticipated through the year 2020.  

The global market for Consumer MEMS Inertial Sensors is projected to reach US$2.1 billion by 2020, driven by the growing demand for combo MEMS inertial sensors and increasing applications in smartphones and tablets. Development of affordable, high precision MEMS inertial sensors in compact form factors helps electronic product manufacturers design miniaturized devices. A key factor spurring the popularity of combo MEMS inertial sensors is the fact that these sensors alleviate space constraints in smartphones and tablets. The convenient plug-and-play feature additionally allows for easy integration into devices. Asia-Pacific represents the largest market worldwide, led by the region痴 manufacturing dominance in electronic goods, robustly growing domestic consumer electronics industry, digitalizing consumer lifestyles and the resulting increased appetite for electronic equipment. The region also ranks as the fastest growing market with a CAGR of 3% over the analysis period. 

Magnetic sensors are increasingly being used as vital components in automotive electronic control systems, benefiting largely by the growing prominence of infotainment systems, anti-lock braking systems, electronic stability control, and engine control management systems in automotive engineering designs. The growing adoption and proliferation of sensors in electric and hybrid vehicles will especially provide growth opportunities in the market in the coming years. Magnetic sensors are also widely used for measuring rotational speed, linear position, and speed in industrial and consumer electronics. Emerging applications such as in energy generation & distribution, power tools, information technology and healthcare sector will boost demand prospects in the coming years. The integration of electronic compass in a range of electronic devices will especially spur growth in the consumer electronics sector. These sensors are also placed on windows, doors, and other access points for security purposes. Stringent government mandates driving the use of smarter, energy efficient and environmental friendly devices will continue to fuel growth for magnetic sensors. The market also stands poised to benefit from technology developments focusing on improving efficiency and bringing out high sensing performance and accuracy. 

Ultra high-speed networks and IoE (Internet Of Everything) are two major cores when developing 5G. 5G applications developed around the world are designed to propel socioeconomic development and 5G technology development not only plays a role as a propeller but also as a catalyzer in the development of new living patterns and business models. This report profiles 5G development from regional, application, technology and spectrum perspectives with an aim to exploit its future opportunities. Also included is a brief overview of 5G development of some forerunners such as Huawei, Samsung, and Qualcomm.  

The global market for Electronic Security Systems is projected to exceed US$80 billion by 2020, driven by the surging demand for CCTV and video surveillance systems and the critical need to restrict unauthorized entry and access amid escalating security concerns.  Electronic Security represents the use of technology and electronic devices for ensuring safety and security of human life, physical assets, and business operations by tracking and preventing unauthorized access to restricted premises, sensitive data, or high value assets. As key enablers of advanced electronic security, alarms, electronic access controls systems (EACS) and CCTV and Video surveillance systems have been well received by security conscious individuals, commercial establishments, and governments across the world. Rise in terrorist attacks, vandalism, campus violence, and the resulting need for personal safety, and security at public places such as transits, city centers, educational institutions, as well as borders have been driving the ESS market over the years.  

---
Electronics.ca market research reports cover key semiconductor and electronic components, semiconductor manufacturing, nanotechnology, and advanced materials used in semiconductor processing and electronic manufacturing.  We offer over a thousand research reports written by the industry insiders and semiconductor industry expert analysts.
Market research can provide your organization with a thorough understanding of its market, customers, and competitors, and can help your company establish a dominant position in its industry.
---
Make intelligent and strategic business decisions today!


 Subscribe to Electronics.ca Research Updates to receive excerpts of the latest research reports.